A guide to artificial grass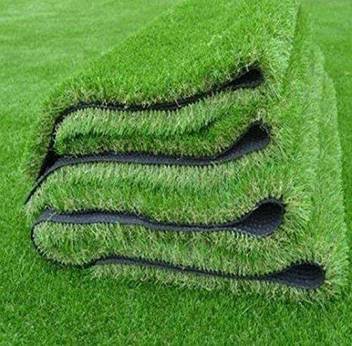 We all live in a busy world and always want to get an easy solution for all our requirements. Thanks to technology, lives have gotten much better and more comfortable than before. Our decorations and styling taste is also evolving with technology. You may want to have a productive garden at your place, now you have it and that too without any fuss and trouble. Artificial or synthetic grass is getting popular these days. You may have a lush green lawn outdoors for a long time without any extra effort. A natural grass looks pretty, but that prettiness cost you time money and lots of energy.
On the other hand, artificial grass will give you the same beauty and elegance but saves a lot of money, energy, stress, and time. No more worries about watering the lawn, taking care of grass, trimming, and maintaining the same size for a better finish look. Synthetic turf gives you options for selection in color types and varieties—no more dwelling between one kind and one color when you can select more than that.
I have arranged a guide for people who want to know more about artificial turf. It will increase their information and help them buy a better product for their lawns.
Types of artificial grass:
Types of artificial grass can be sub-categorized in two parts
Types according to forms and
Types according to their fibers
Types according to forms:
When you visit the market, you may find artificial turf in two ways, i.e., Rolls and Interlock synthetic turf tiles.
Synthetic grass Rolls works best in lawns and sports grounds outdoors, you may need staff for transportation and installation.
Synthetic Turf Tiles are available in the shape of interlocked tiles. No need for extra staff you can install them by yourself. These tiles also give you an edge to design your gardens according to your creative thoughts. These tiles work best in small places like balconies, patios, etc.
Types according to Fiber:
Nylon: It is considered as the most robust and most durable type of artificial turf. Nylon turf provides the best weather resistance and strong anti-UV-coating, which does not let its color fade. The fibers are strong enough to bear heavy foot traffic for a long time without losing its shape. Nylon grass is preferred in sports grounds.
Polyethylene: Polyethylene is the second-best on the list. Turf can manage rough foot traffic, and it is odor resistant, so it is an excellent choice for residential lawns with kids and pets.
Polypropylene: It gives a smooth finishing look to the garden, but it is not durable in extreme temperatures or heavy foot traffic. So it is preferably used indoors for decoration and indoor golf purposes.
Different sizes of artificial grass
Generally, the different sizes of artificial grass are also available in market. The size of grass also plays a vital role in making your lawn or ground looks beautiful or chaotic.
Small: Small size works best if you have kids and pets around your house. Shorter the size softer on your pets' paws, but it might not look good and natural at big playgrounds and sports areas.
Medium: A synthetic turf with an average size between 30 to 37mm is commonly used in every artificial lawn. It's a popular choice for both commercial and homeowners
Large: Although grass is also available in the market with size more than 37mm. This size is not much prevalent among the users as it makes them look heavier, unnatural and flat.
Color Options for synthetic grass:
Who says grass is always green. Now you can opt for many color options for synthetic grass if you want. Synthetic grasses with different colors are getting very popular. A color change might give benefits and new looks to our eyes. The tennis lawn at the US grand slam in blue is one of its famous examples. Likewise, a pink or orange color works best in sunrooms.
Concluding Remarks:
Always try to buy what is best for your lawns. Not all types and varieties work best for your requirements. Also, a little maintenance from time to time ensures the durability of your lawn for an extended period.